Culinary expertise and master craftsmen have been decisive factors in LES DELICES DU CHEF'S considerable growth as a recognised supplier of premium quality products.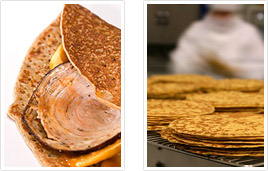 Our state-of-the-art factory is located in Brittany, the original home of the crepe, and certification is in keeping with stringent French and European requirements and food safety management.
Flexible production facilities and traditional culinary expertise ensure customers a range of premium quality chilled or frozen products to specification.